Last Reviewed: 10/11/2021
As many in the recruitment industry begin to rejuvenate their respective operations as lockdown measures continue to be eased, we at IB have every confidence that our clients in the United Kingdom and Sub-Saharan Africa will continue to persevere through the current uncertainties facing their respective projects. Here at IB, as we continue to support a green-led recovery, we encourage our stakeholders to remain confident in our abilities to deliver upon the requisitions that we are entrusted to act upon.
We are in no doubt that our clients are prepared to take the necessary precautions to ensure their businesses are adequately protected against the threat of COVID-19 when normal business activity resumes and as such, we are eager to bounce back with renewed forward momentum.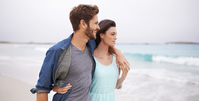 Photo: Webnode Images
At IB, we have nothing but fine admiration for those within our renewable energy and infrastructure finance community who are actively facing up to the headwinds and pressing demands of tighter equity, furloughed staff, and halted pipelines whilst also being pressured to continue their operations amid the current challenges presented by the coronavirus lockdown.
However, at IB, we have seen an exciting opportunity to engage with startup leaders, investment advisers, infrastructure fund managers, and climate-focused NGOs to fulfill back-to-business hiring requirements in the energy and infrastructure space and beyond, both in the UK and in our other markets. We continue to seek new opportunities for collaboration in the medium term.
---